Aged Care Nutrition is all about helping you age gracefully both in body and spirit. We believe nutrition is a crucial part of anybody's lifestyle, especially once you've reached 50. At 50 years old, your body is more susceptible to diseases from years of perhaps partying, neglect, poor diet or a sedentary lifestyle and requires more effort to maintain healthy bodily functions.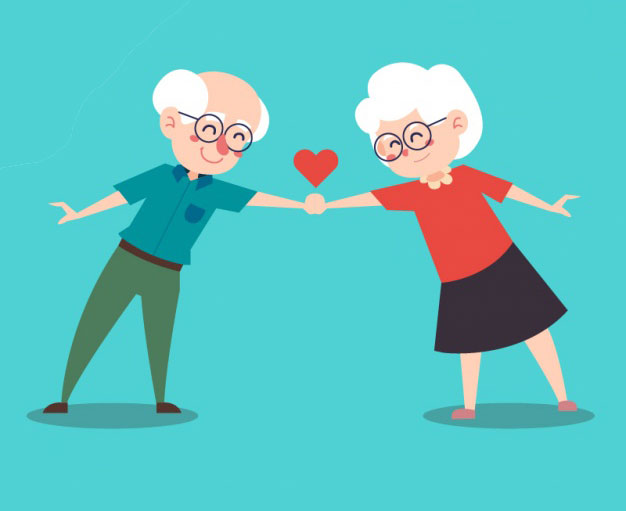 These are the common aged related health problems that may concern you:
Weight gain attributed by fat accruing around the mid-section and a slow down in metabolism as you get older:
As you age, it becomes more challenging to lose the extra fat around your mid-section. Hormone changes, poor dietary choices, low physical activity, all can contribute to an increase in bad fats, triglycerides and cholesterol within your body. And with poor exercise, you may start to feel that you can digest foods or metabolise foods as quickly as you used to. The key is to keep a healthy active lifestyle that requires you to sweat a little during aerobic exercise.
Arthritis:
At some point, we all experience the stiffness and pain in our fingers, swollen wrist joints, rigid knee joints, perhaps your ankles are feeling achy from standing too long, etc. This all signifies a progression towards developing long term arthritis symptoms that require immediate lifestyle changes and nutrition that will help reduce the pain and relieve common arthritis symptoms. Ensuring you meet your Vitamin D and Calcium requirements as well as maintain a good weight and cardiovascular health, all aid in reducing and relieving symptoms.
Loneliness and Home Security
It's inevitable that as we age, our children leaves the home and we become empty nesters. We may even find ourselves alone in our home with no emergency contacts in the event that something unfortunate happens. On aged care nutrition, we not only recommend healthy eating, but also a happy lifestyle. It is great for us as we age to attend community groups and be around like minded people. Perhaps you want to opt at taking on full-time or part-time work. This is great for mental health. During that time, you should also secure your home, so while you're away, you do not have to shorten your social life by rushing home to a burglared house.
Cancer:
Most cancers are preventable with proper dietary choices and good nutrition to maintain and sustain healthy cell development. However, in some cases, cancer develop over prolonged neglect of health choices that may trigger cancer development in those that are hereditary or develop cancer in those simply from environmental and lifestyle factors. Having said this, many cancer survivors do well on a refined diet and nutrition plan that supplements their cancer treatment or help reduce the severity of their cancer symptoms or restrict the growth of the cancer. There are heaps of articles around the web that help support positive cancer nutrition. Our team is dedicated to helping you understanding more about how nutrition can have a great effect on your aged-care.
All in all, there are many more health concerns that's different to everyone. It is important your find the right balance for you and your spouse, to live life to fullest and share the joy with others.
Security:
Security is an important factor for elderly to consider – although it isn't a nutritional thing. A good security system will give you peace of mind in your home while you're at home or away from home. There have been countless stories from older Australians who have experienced their share of burglaries / home invasions. For more information about a home security system, contact SmarterSecurity.com.au They have no fuss pricing and packages for single and double storey homes.